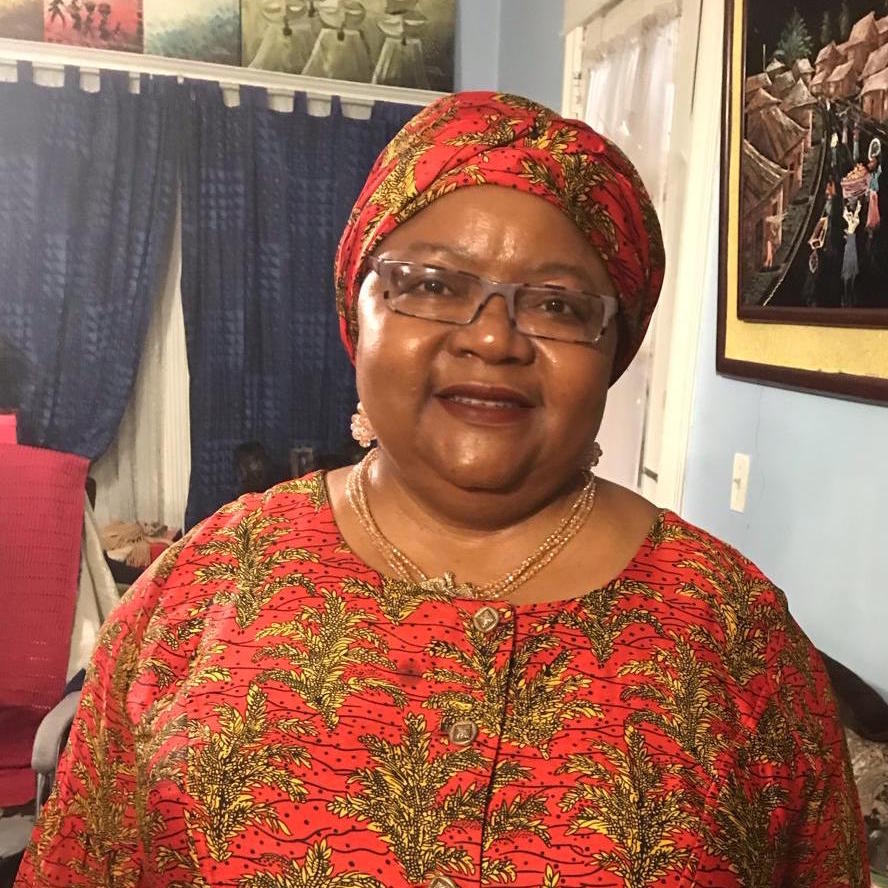 Mojúbàolú Olufúnké Okome, is an International Political Economist whose regional specialization is on the African continent. Nigeria is her country of focus.
Her teaching interests include a focus on the meanings of inclusive, equitable citizenship in the context of the interplay between globalization, democratization and economic development. Her research interests include: Effects of globalization, post-colonialism, and post-modernity on economic and political transformation; Gender, democracy and citizenship in Africa and African Diaspora Studies. She has published extensively on these issues.
Her most recent publications are: two edited books published in 2013 by Palgrave-Macmillan: State Fragility, State Formation, and Human Security in Nigeria; and Contesting the Nigerian State: Civil Society and the Contradictions of Self-Organization; and one book co-edited with Afia Serwaa Zakiya published by Bookbuilders, Ibadan, Nigeria: Women's Political and Legislative Participation in Nigeria: Perspectives From the 2007 Elections. She founded and edits: Ìrìnkèrindò: a Journal of African Migration, and was co-founder and one of three co-editors from 2000 to Spring 2010 of Jenda: Journal of African Culture and Women Studies.
Mobile: 084 3456 19 89
E-mail: hello@printec.com
She is Carnegie Diaspora Fellow, and was educated at the University of Ibadan, Nigeria, Long Island University, New York, and Columbia University, New York, she's a Leonard and Claire Tow Professor, 2015/2016, and Professor of Political Science at Brooklyn College, CUNY; past Women's Studies Program Director and past Deputy Chair for Graduate Studies in the Department of Political Science at Brooklyn College.
Born in Nigeria, Professor Okome has worked on international development issues as a consultant for clients including the United Nations and Commonwealth. She was driven by concern for the disjuncture between state aspiration and the existential reality of Nigerian peoples, particularly on issues of Human Security, to found #BringBackOurGirlsNYC after consulting with the founders of the movement in Nigeria.
For more than 20 years, Jason has drawn his inspiration from art, elevating the energy and essence of key design elements to create spaces clients crave. His aesthetic flexibility allows him to interpret each clients preferences into surprising, showstopping design concepts that span the stylistic gamut.
On the weekends, Jason and his wife can be found on the sidelines of their kid's various sporting events. When he has precious alone time, Jason enjoys practicing Jiu Jitsu and writing music.