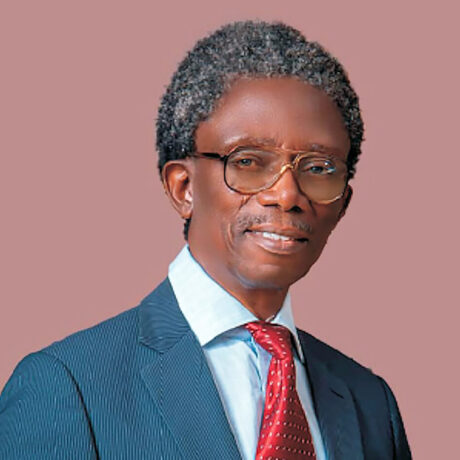 Member, Board of Directors
Ademola O. Dasylva is a Professor of African and Oral literatures, a poet, biographer, literary theorist and critic; Coordinator, Ibadan Cultural Studies Group, (a study group for the promotion of excellence in African and African American cultural studies); convener, 2008 Ibadan International Conference on African Literature (IICAL); Convener of The Toyin Falola Annual International Conference on Africa and the African Diaspora (TOFAC); Fellow, Salzburg Seminar, Session 374, Austria, 2000. Prof. Dasylva is a native of Ado-Ekiti (Aduloju family), Ekiti State.He teaches Drama, Poetry, the African Novel, and Oral Literature/Folklore Studies at the Department of English, University of Ibadan, Nigeria.
He is the only African on Advisory Board, International Association of Epic Studies, Beijing, China.
Prof Dasylva is a great enthusiast of global scholarly linkages. His scholarly publications include, Understanding Wole Soyinka: Death and the King's Horseman; Studies in Drama; Classificatory Paradigms in African Oral Narrative (a monograph), co-author (with Dr. Toyin Jegede), Studies in Poetry. His collection of poems, Songs of Odamolugbe won the 2006 ANA/Cadbury National Award for Poetry. He is well traveled and widely published in local and international scholarly journals and books.
Mobile: 084 3456 19 89
E-mail: hello@printec.com
He had his B.A. Hons, (English) and M.A. (African Literature) from the University of Ife (now Obafemi Awolowo University) Ile-Ife; and Ph.D in African Literature, from Nigeria's premier University of Ibadan, Nigeria. Between 2009 and 2012, Prof Dasylva successfully coordinated the University of Ibadan Museum Development Programme (a MacArthur/UI funded project). As Director of General Studies Programme of the University of Ibadan between January 2010 and September 2012, Prof Dasylva was the Principal Investigator (PI) of the E-Class project between 2011 and 2012 (a project funded by ETI/PHEA, South Africa). He was pioneer winner, University of Ibadan Award of Excellence for Community Development 2012.
In March 2009, at the Africa Conference, Professor Ademola Dasylva won the 2009 Distinguished Africanist Award for Research Excellence, University of Texas at Austin, USA.