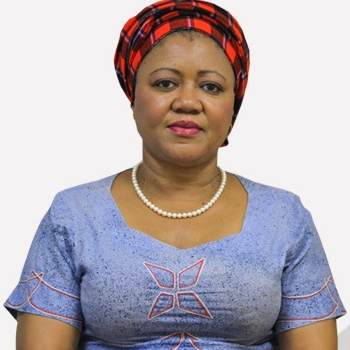 Alinah Kelo Segobye holds an honorary professorship at the Thabo Mbeki African Leadership Institute (TMALI), UNISA where she also contributes to the teaching in the Afrikan Feminism and Gender course. She currently serves as a board member of the African HIV/AIDS Comprehensive Partnerships (ACHAP) organization.
Segobye researches in the areas of the archaeology of southern Africa, indigenous knowledge systems, heritage studies, HIV/AIDS and development in Africa. Segobye is an editorial board member of a number of journals. She is an active member of the southern African academy participating regularly in conferences and seminars advancing African intellectual thought leadership.
Mobile: 084 3456 19 89
E-mail: hello@printec.com
She is former Deputy Executive Director at the Human Sciences Research Council in South Africa. She has served as Associate Professor of Archaeology and Acting Coordinator of the Master's in Development Practice Program (School of Graduate Studies) at the University of Botswana. She has worked as a consultant for the African HIV/AIDS Comprehensive Partnerships (ACHAP) in Botswana. Segobye has served as an advisor, facilitator and expert for a number of international organizations. She has authored and co-authored a number of essays and book chapters on a diverse range of themes including Africa's development outlooks and the future of the past in Africa.
For more than 20 years, Jason has drawn his inspiration from art, elevating the energy and essence of key design elements to create spaces clients crave. His aesthetic flexibility allows him to interpret each clients preferences into surprising, showstopping design concepts that span the stylistic gamut.
On the weekends, Jason and his wife can be found on the sidelines of their kid's various sporting events. When he has precious alone time, Jason enjoys practicing Jiu Jitsu and writing music.